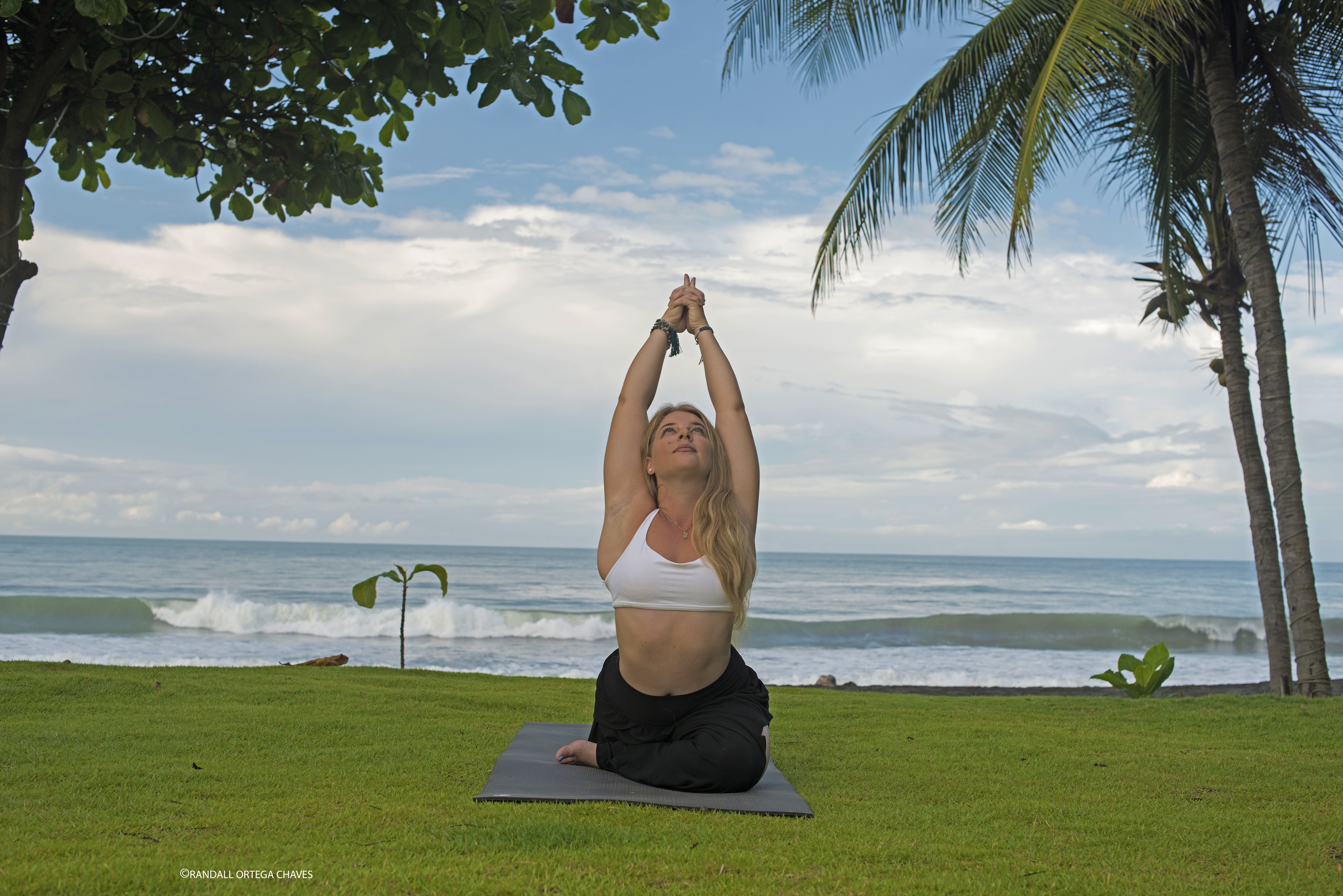 Join me at The Backyard Bar in Playa Hermosa, Costa Rica Monday- Friday for group yoga sessions.
About the location: Known for its world class waves and surf contests every Friday and Saturday, The Backyard Bar is the #1 surf venue in Costa Rica. Classes take place at 7AM just as the restaurant opens before the crowds come for  breakfast, lunch and dinner, so there are no distractions. Just beautiful ocean views, surrounded by greenery and the sounds of the animals waking up in the jungle that surrounds us. There is also a luxurious 8 room hotel attached to the venue if you are looking for a great place to stay on the beach in Playa Hermosa. For more information visit backyardbarhotel.com
Private sessions available upon request. Prices vary depending on location. For more information email me at junglegen90@gmail.com or Call/ WhatsApp (506)-8842-7176
About my yoga journey….
I am a RYT200 (200 Hour Registered Yoga Teacher) with Yoga Alliance. I was certified right here in the jungles of Costa Rica! The school I attended is located on The Caribbean coast of Costa Rica in Puerto Viejo.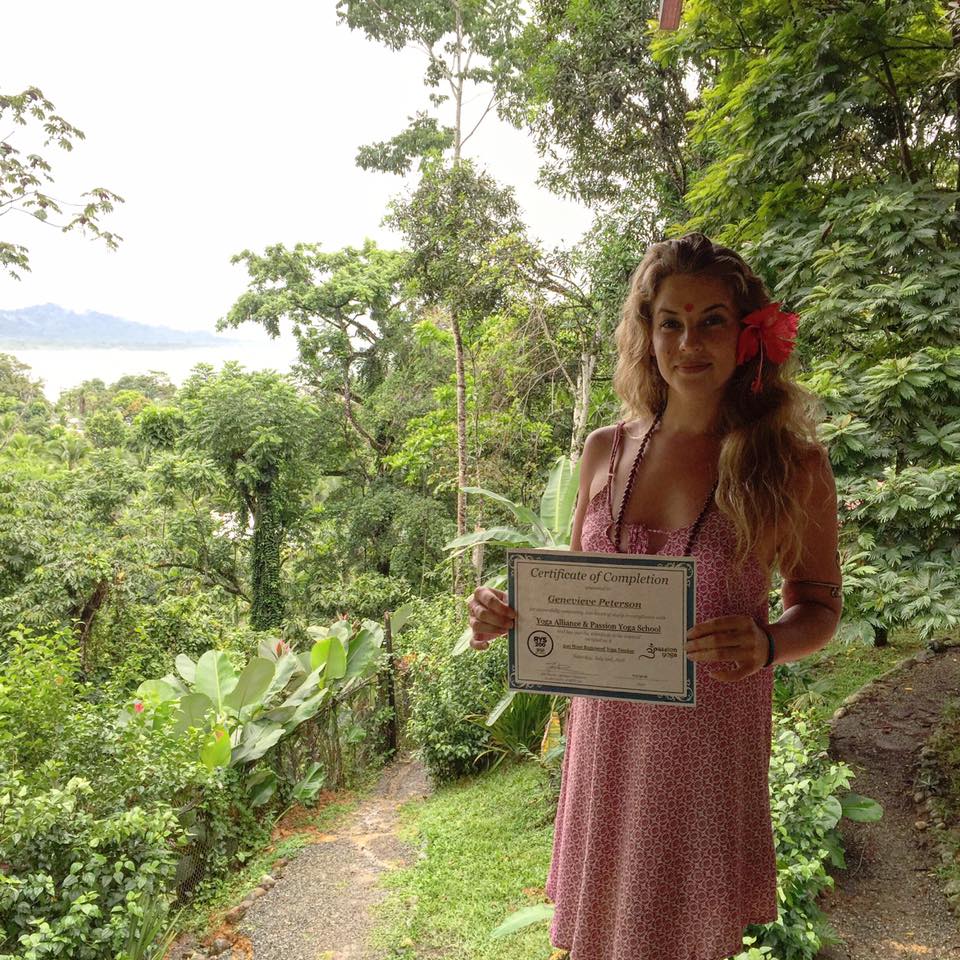 At the time, I was volunteering as a field assistant for 8 months at a Biological release site called The Ara Project. The Ara Project Manzanillo Biological release site is responsible for releasing captive bred Great Green Macaws into the wild. There are less than 300 Great Green Macaws in Costa Rica, they are highly endangered, so this project is crucial to their success. For more information visit thearaproject.org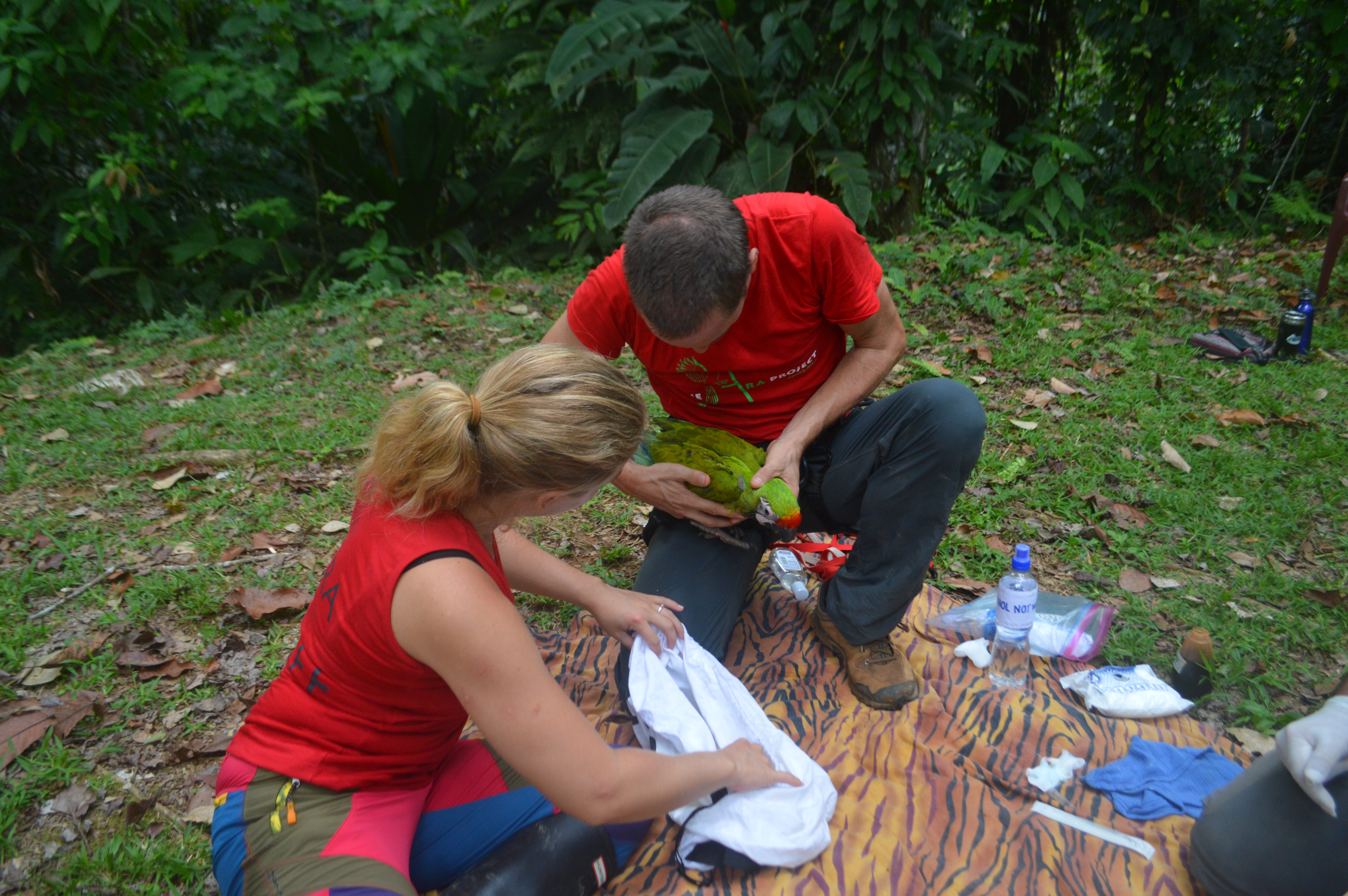 During this time, I was introduced to Adi Shakti, Owner of Passion Yoga School. I met Adi whilst attending a humanitarian project she had raised money for and completed for the local community children. Adi is not only the founder of a breathtakingly unique and successful Yoga School, but she plays an important role in the local community fund raising and putting together projects to help the local people, as well as around the world. I had always wanted to get certified as a Yoga teacher here in Costa Rica as there are many options around the country. But when I met Adi and learned about her many humanitarian projects, where she studied and what her school had to offer it was a no brainer that this was the school for me. To learn more about her mission and this one of a kind yoga school visit Passionyogaschool.com