Born on December 31, 1990 Genevieve naturally became a lover of the outdoors and wildlife growing up in South Florida. Steve Irwin was Genevieve's  first childhood idol. She was an avid follower of his educational program, The Crocodile Hunter. Her dream was to grow up and travel the world and save animals like him. Hoping to visit the Australia Zoo to shake his hand and say thank you for inspiring her. Although she will never be able to thank him now, she hopes to help keep his dream alive, like the many people across the world he inspired to love wildlife the way he did. At age 9, Genevieve's parents hired a local wildlife environmentalist, Mark McCarthy to do an educational wildlife presentation for her birthday. During the presentation, Mark was impressed with Genevieve's knowledge at such a young age and joked that she should work for him when she becomes older. She never forgot that. She spent her teenage years volunteering for the Palm Beach Zoo, where she learned basic animal husbandry and other essential skills of zoo keeping, hoping to acquire this dream job working for her second childhood idol, Mark McCarthy.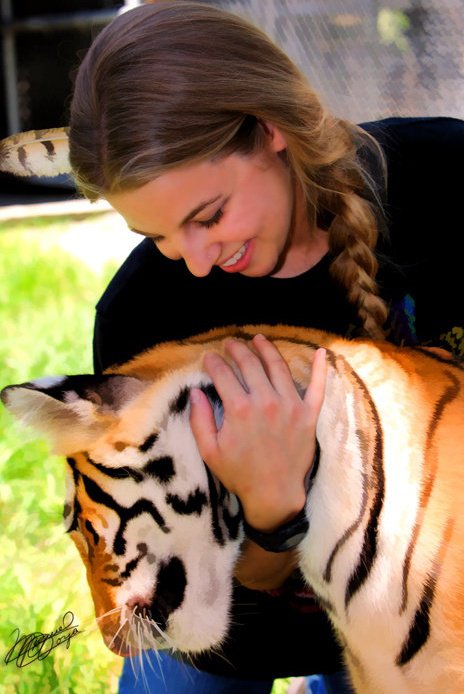 At 18, Genevieve showed up at Mark McCarthy's front gate and inquired about the job she was offered as a child. She worked for McCarthy for 3 years as a zoo keeper and tour guide. At McCarthy's she learned everything from raising and training exotics animals, rehabilitating native wildlife, giving educational public tours and fundraising. There she witnessed first hand the overwhelming numbers of the general public who purchase exotic animals as pets and inevitably has to surrender them to sanctuaries.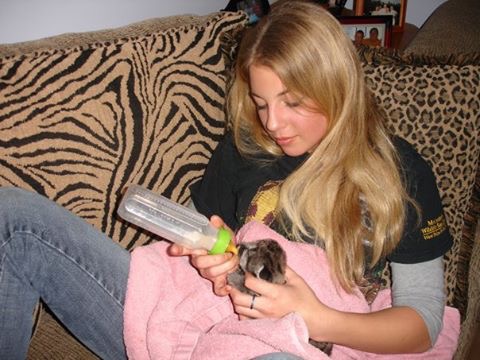 As a tour guide, Genevieve quickly realised the urgency for the greater public to learn what is happening with wildlife conservation around the globe and thus discovered her passion to educate people about wildlife . This inspired Genevieve to become involved with conservation groups working internationally and begin traveling.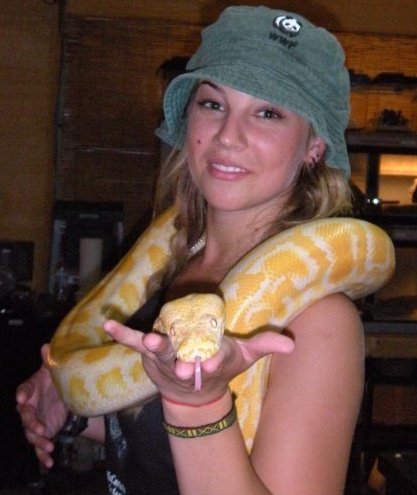 After McCarthy's, Genevieve worked for Rare Species Conservatory Foundation where she learned from founder, Dr. Paul R. Reillo, Ph.D. about the world of wildlife conservation. RSCF is dedicated to science based, captive breeding, research and release programs for Mountain Bongo Antelope, Pygmy Marmosets, Red-browed Amazon Parrots and The Florida Grasshopper Sparrow. During this time she also worked as a veterinary technician for  Planco Veterinary Care and The All Bird Clinic of The Palm Beaches to work on basic veterinary skills for domestic animals and parrots. For more information on Rare Species Conservatory Foundation and their work, visit www.rarespecies.org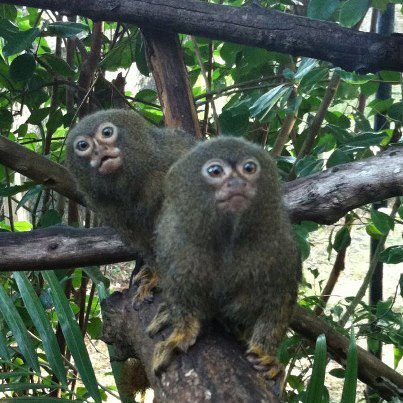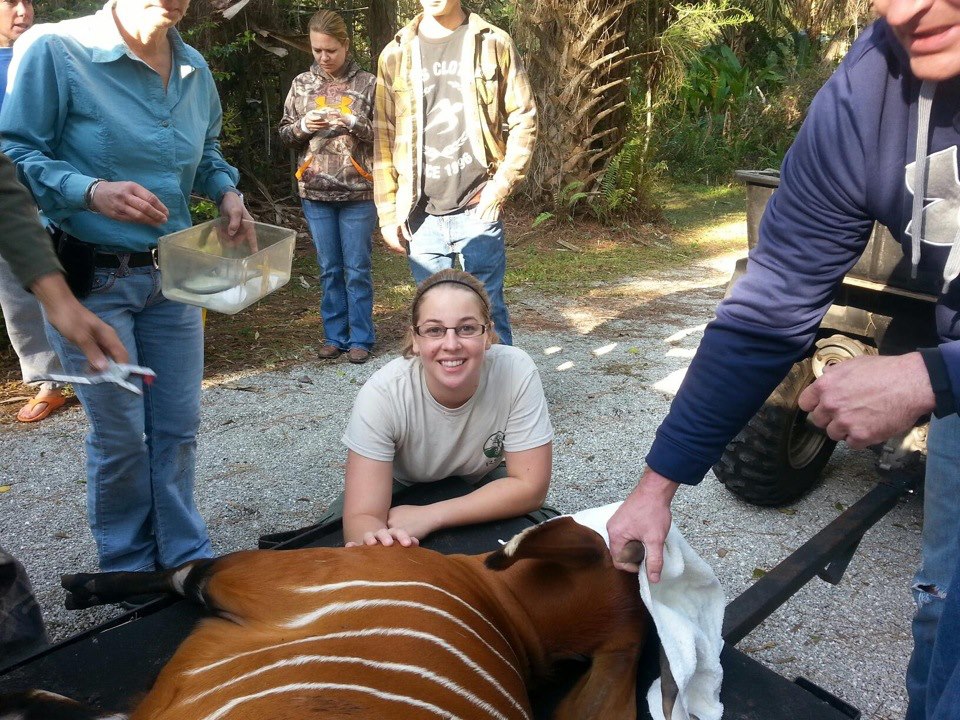 With a well rounded background of animal husbandry, conservation and basic veterinary skills for domestic and a wide range of exotic animals, Genevieve set off on an excursion through Costa Rica that changed her life forever.